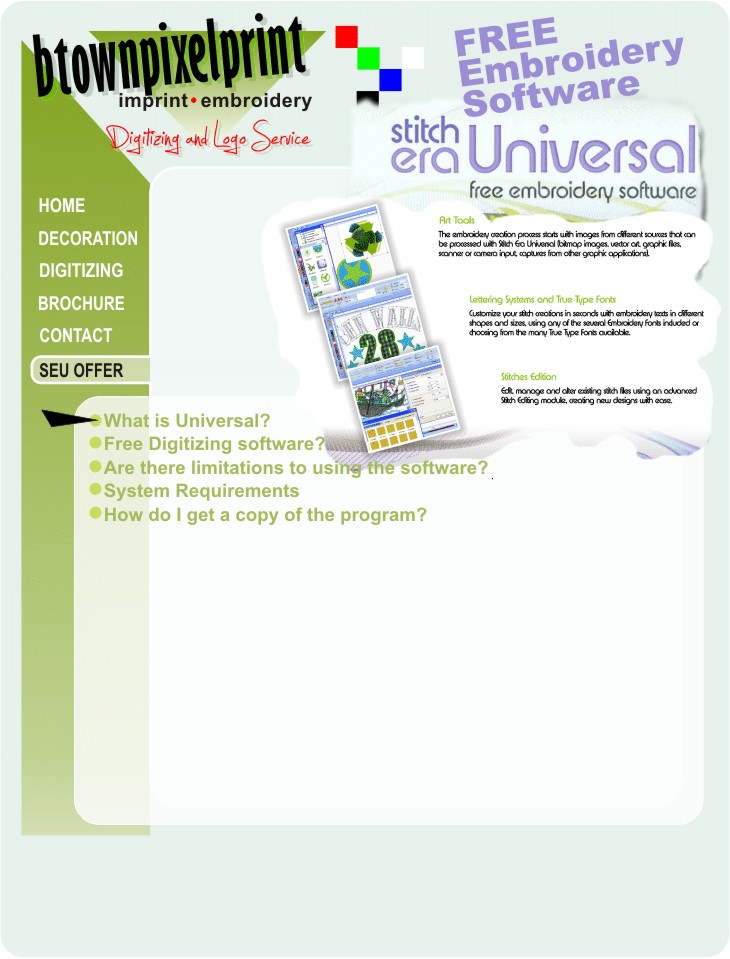 What is Stitch Era Universal?
This is not a small limited program that performs just a few specific functions. Stitch Era Universal is a huge, modern and complete system that works with embroidery designs.....more powerful and easier to use than many existing applications, also it comes to you at literally no cost for the software program itself.
Transform your ideas into awesome, high-quality embroidery designs with stitch Era Universal, the most advanced and productive software you could ask for, at a never-heard-of price for a software of this caliber.